It's too bad that we haven't seen some of these scary monsters in Resident Evil again.
Resident Evil is one of the older horror video game series that are still being made. Since the first one came out in 1996, there have been dozens of games, each with its own set of scary monsters. Even though there are a lot of great animals that show up more than once, many of them only show up in one game.
Even with this setback, some of these creatures are even more famous and memorable than Hunters and Lickers. Remember that remakes won't be counted as different games. Non-canon pieces like Operation Raccoon City and retellings of the same story like Umbrella Chronicles will also not count.
Regenerators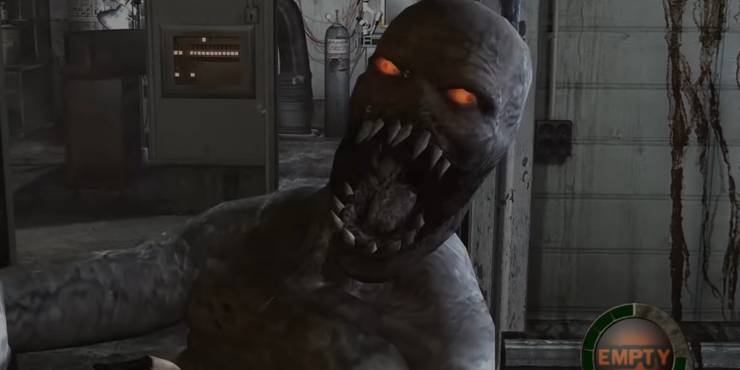 This first monster is probably the most famous one in the whole game. The Regenerators are just what their name says they are. If you don't have the Infrared Scope or a lot of weapons, you can't kill them because they keep coming back. In the new version, you can also kill them with a knife.
The sounds they make when they breathe and the way they look, especially in the original, are freaky as all get out. In either the original or the reboot, there aren't many of them, but that makes them even more mysterious. Even so, they left a lasting impact on players, and the fact that they are often used in memes doesn't hurt.
Crimson Heads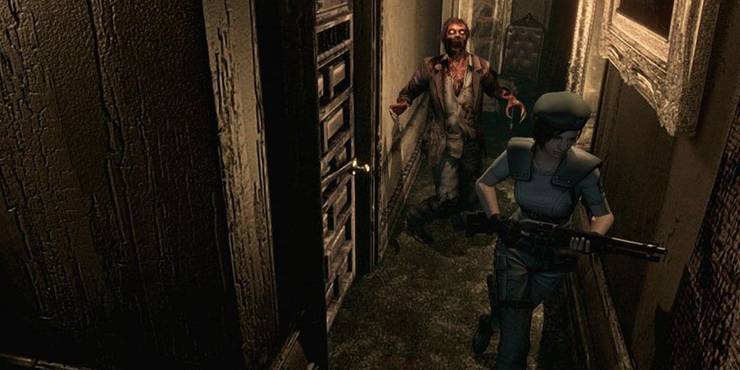 The remake of Resident Evil 1 was the first big-scale remake of a great video game. When it came out, it blew people away, and one of the things that people remember most about it is the Crimson Heads. When you kill a Zombie, it doesn't always mean that it stays dead. If you don't blow off its head, kill it with flame shots, or burn its body, it will get back up.
But this time it's much more dangerous. These Zombies are different because they can run, grab you faster, and do a lot more damage. Their ability to scare you is high, and you have to do your tasks quickly so they don't come up. The Crimson Heads are a big part of why the RE1 version is a great survival horror game.
Chimeras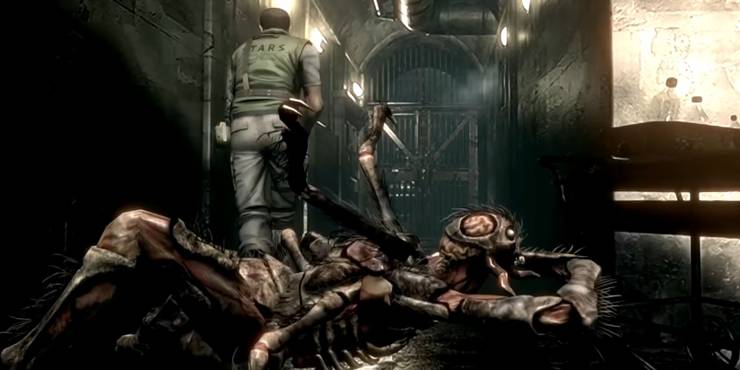 Chimeras make a short appearance in Resident Evil 1, just like the Regenerators. They only show up in the last lab, but the way they look makes them a fan favorite in the first game. If these were real, they would be your worst fear. They look like hairy spiders.
You have to quickly aim your shotgun because of the strange way they walk into places. It's too bad that these creatures never showed up in another game, because in the story, they did live after the Mansion Incident. They are in The Marhawa Desire, the Resident Evil manga, so Capcom could use them again if they wanted to.
Executioner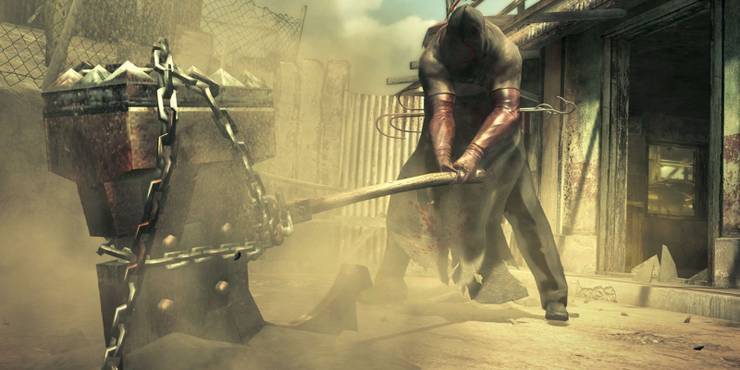 The Executioner has to be the enemy that stands out the most in Resident Evil 5. Even though he was in several of the live-action RE movies, he was only in RE5. He looks crazy, with a big axe and big nails sticking out of his body. All of his strikes are very dangerous and will either put you in a dying state or kill you outright.
What's really cool is that, just like in Resident Evil 4, Mercenaries mode has a different, more dangerous version of the main monster. The red version of the Executioner looks even cooler, and he has a huge burning axe.
Zombie Elephant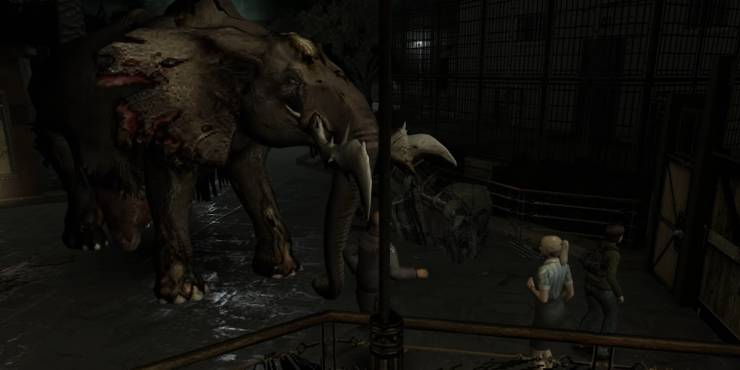 Over the years of Resident Evil, a lot of different animals have been turned into zombies. Crows, dogs, spiders, scorpions, sharks, and a lot of other animals are affected. In Resident Evil Outbreak File 2, they made the Wild Things situation even more about this. You'll face Zombie Hyenas, Bills, and Lions in the Raccoon City Zoo, but the Zombie Elephant is the best.
The Zoo gave this bad guy the name Oscar, but he is actually the pursuer enemy of the scene. You are being chased from place to place by this huge elephant. It's definitely crazy, and his theme roars loudly every time he shows up. He's one of the most interesting and fun parts of the whole game, and beating him is also a fun puzzle.
Garrador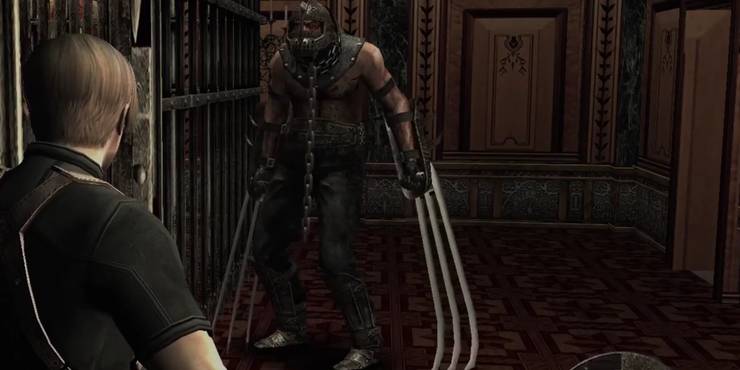 Garradors are only in Resident Evil 4, which is too bad because they are fun to fight. Since they can't see, the game encourages you to move in a way that gives you a clear shot at their back. You can use ringing bells to get some free hits because it will wake them up. When you decide to kill them quickly and with more action, the depth of the game really starts to show.
You don't have to get a clear shot on his back to hit him. If he's facing you or at an angle, you can still hit him by shooting at his neck or shoulder line. When you play Mercenaries mode, you'll understand this for sure. This makes fighting him a lot of fun and a good test of your skills.
Novistador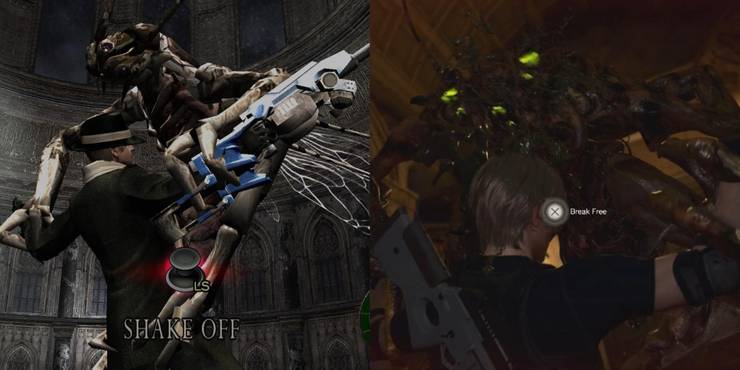 There are a lot of good enemies in video games that are hard to see or blend in with their surroundings. One of these is the Novistador from Resident Evil 4. Both are good, but the reboot is even better. Novistadors are a dangerous enemy in the original game, but they are unseen in an old-school way. If you pay attention, you can see a fuzz around them that makes them easy to tell apart.
On the other hand, the reboot turns it up to 11. They now blend in with their surroundings, and it works so well that you'll often run into them without knowing it. You need to learn to pay attention to your surroundings and keep an eye out for these bad guys, because they are easy to miss.
U3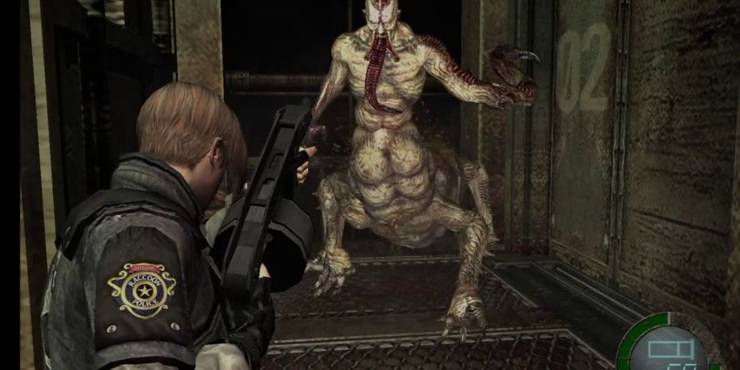 U3 is the only boss fight that didn't make it into the remake of RE4, which is a shame because it was one of the best bosses in the original Funny Shooter 2 game. In the old game, Chapter 5-3 was like a challenge for the boss fight. You fought Krauser at the end, but just before that, you faced U3 in two parts.
The first one is going through three mazes while U3 is looking for you. The second boss fight is a more standard one, and U3 has a sword that can cut you in half. It's a great fight that's hard to win, and it's one of the few high points of classic RE4.
Reapers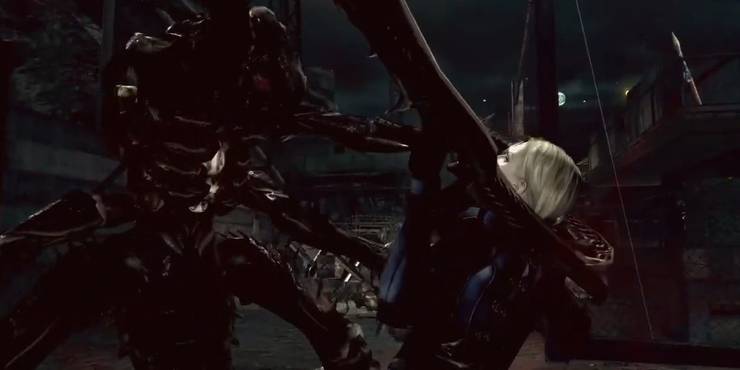 One-hit-kill enemies are always a little scary, and there are a lot of them in Resident Evil. The Reapers, who only show up in RE5, are one of the scariest things in the game. A huge monster that looks like a bug. Its main move is to grab you and stab you until you die. You have to kill it from afar, because it can be dangerous to fight it up close.
Not only do you risk being killed by its grab, but it also shoots a black gas that makes it hard to see. Because of this, it's almost impossible to hit its weak spot. The Reaper is a monster you have to run away from to stay alive, which is what makes it so powerful.
Lisa Trevor
Lisa Trevor has to be one of the most scary monsters in all of Resident Evil. She only shows up in the RE1 remake, but she has everything that makes a great scary enemy. Her past is frightening and messed up. Her sounds and lines are scary as hell, and she can't be killed. All you can do is knock her down.
Lisa was made just for the remake, so she's possibly the best new thing. The only bad thing about her boss fight is that she can knock you off and kill you right away, which can be annoying, but everything else more than makes up for it. Lisa is such an important character in this game that she was even in the movie Resident Evil: Welcome to Raccoon City.