There are a lot of characters and play styles to choose from, but which is the best in 20 Minutes Till Dawn?
Indie roguelike action-shooter The characters in 20 Minutes Till Dawn are very different from each other. There is a fire mage, a yuki-onna, a witch, an old god, and a very tough woman. Each member of the group has a unique skill that isn't just for looks; upgrades that come from killing top enemies make those skills even better.
One of the best parts of 20 Minutes Till Dawn game is getting to know how to play each character. However, since these supernatural women have so many different skills, it's only normal that some of them are better at killing eldritch abominations. Here is a list of all the characters you can play as in 20 Minutes Till Dawn, along with tips on how to make them shine on the stage.
Hina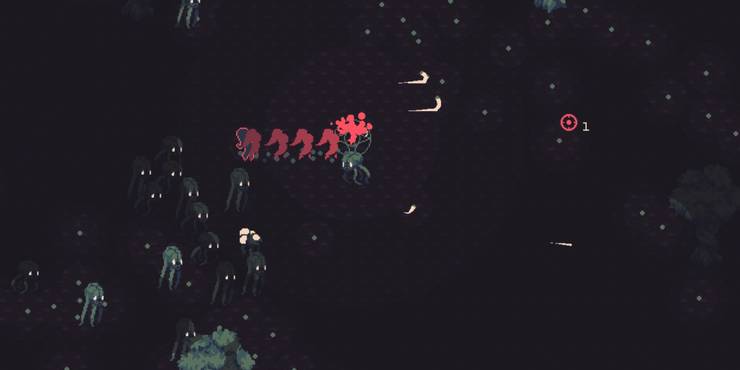 Hina, a ninja, has one of the most interesting abilities of the whole group. She can dash a long way and leave behind a Shadow Clone that does damage to everything around it. She's not a Grey Fox, though.
It can help you get out of tight spots, but at some point, there will be so many enemies on the screen that you won't have anywhere to run. Even before then, if you aren't very careful, the dash is just as likely to hurt you as to help you because it doesn't give you i-frames by default.
Even worse, the Shadow Clone doesn't kill that many people, even though it does pretty good damage since enemies are always coming towards you.
Lilith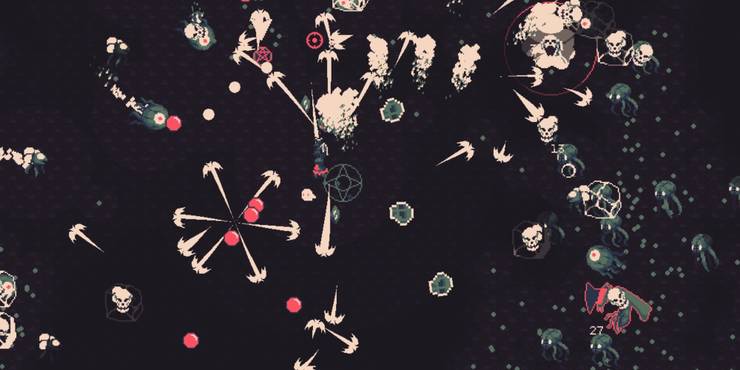 Theoretically, Lilith's ability could set off a chain reaction where foes die and send out ghosts, which then kill more enemies, and so on. This is how it works at lower Darkness levels, but as the difficulty goes up, even simple enemies have too much health to kill, so her ability becomes much less powerful.
Still, you can make it work with a good design. Even though the spirits don't count as Summons, they still get the Summon Speed and Summon Damage stats without interfering with the Dedication Rune or being used up by the Guardian Rune.
Spark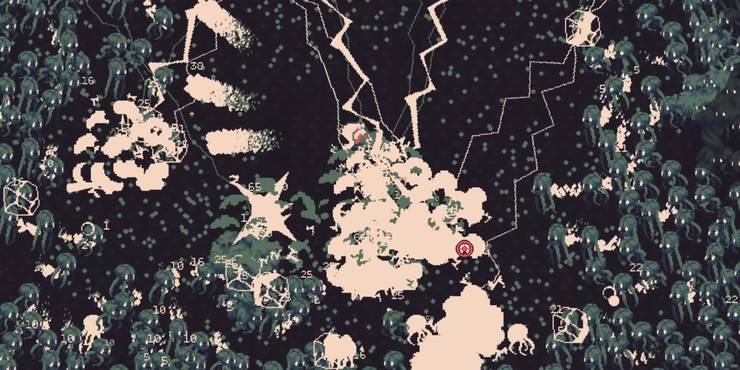 Spark likes lightning, as you might guess from her name. About half of her attacks cause a bolt of lightning to strike, and all of her improvements make the lightning she creates better, whether it comes from her ability or from skills in the Electromancy upgrade tree.
Even though her lightning bolts do only five points of damage each when they hit, if you learn skills from the Lightning tree, she will quickly fill the screen with electricity. In addition to getting all of the Electromancy skills, make sure you get Fire Starter from the Pyromancy tree so you can get the Overload Synergy, which adds explosions to your lightning hits.
Scarlett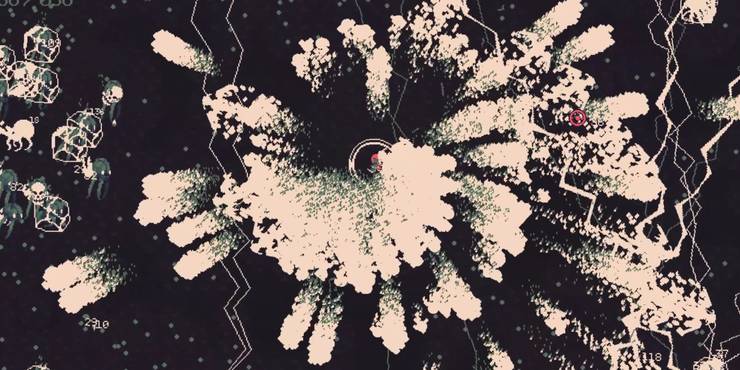 Scarlett is a bit of a sleeper because fire injury takes a while to build up. Her early game can be tough, especially if you're using a weapon with a high rate of fire but low damage, like the Flame Cannon or Dual SMGs. These weapons work well with her ability, which sends out a wave of fire that burns foes every third time it hits. At the beginning of 20 Minutes Till Dawn game, this isn't a very useful ability.
But if you can get through the first few minutes and have some skills from the Pyromancy tree, you'll find that your enemies will be burning faster than they can spawn, since sources of fire damage stack. If you make it that far, the Soothing Warmth Pyromancy skill will heal you, making you almost impossible to kill.
Abby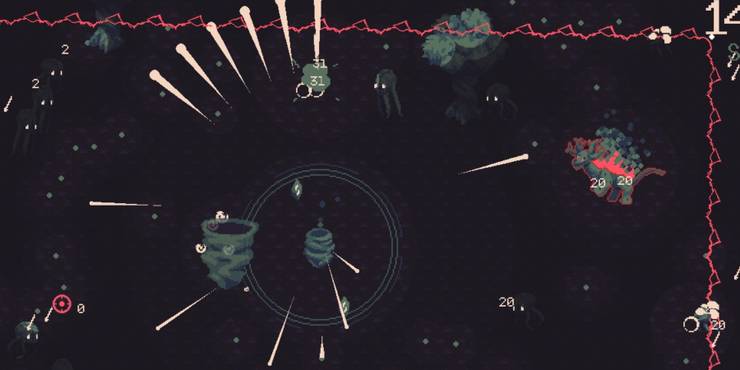 Abby is a bit of a wild card because her ability lets you shoot all of your shots in random places until your clip is empty. This might not seem like much at first, but keep in mind that she can still move quickly and shoots twice as fast in this state. Using her ability also lets you use abilities like Smite and Gale that happen when your clip is empty much more often.
Her upgrades let her shoot and move even faster, making her look like a spinning tornado of bullets. The only time she has to stop is when she needs to reload. Also, keep in mind that it might seem like a good idea to give her a Grenade Launcher and let her go crazy with her ability—there's even an award for that—but it's hard to win this way. You're likely to blow yourself up before your enemies can even get to you.
Shana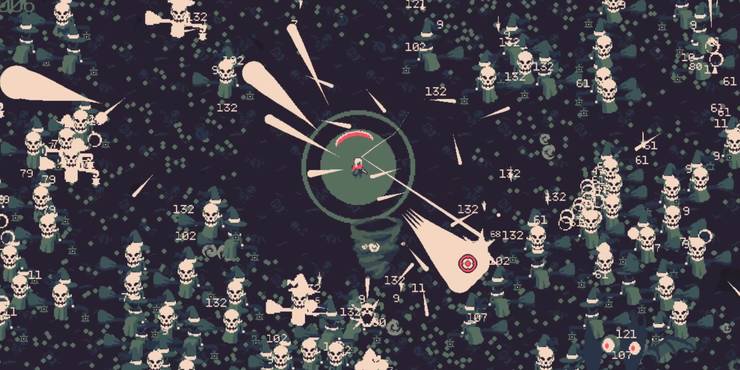 Even though it's your first character, it's not the worst. At first look, she might seem like a mid-level character because her only skill is to reroll level-up choices. But you shouldn't forget how powerful it is to make it harder for RNG to screw you over. You get to do it every time you level up. This means that, barring the worst luck, you get to choose your build.
She also has some of the best upgrades in 20 Minutes Till Dawn game. One of them makes her gain experience faster, and another makes the next improvement she gets work three times as well. Also, if you can get all three parts of her Halo, your fire rate, reload speed, and vision range will all get a big boost.
Luna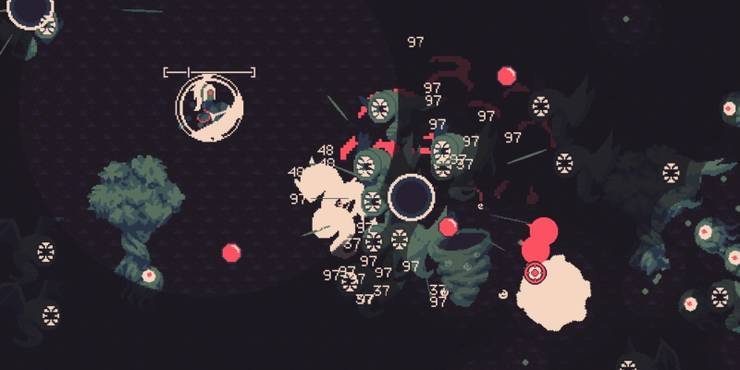 When Luna reloads, she makes a black hole on your mouse that pulls in enemies and holds them there for a short time. This move can be used both offensively and defensively, because if a bunch of enemies move all at once to one spot, you can go around them. All of them are sitting ducks that you're free to shoot.
Upgrades to her skill let you make a second black hole on the other side of her and let the holes do damage. With the right upgrades, you can make more than one black hole if you can shoot and reload your gun before the others disappear.
Hastur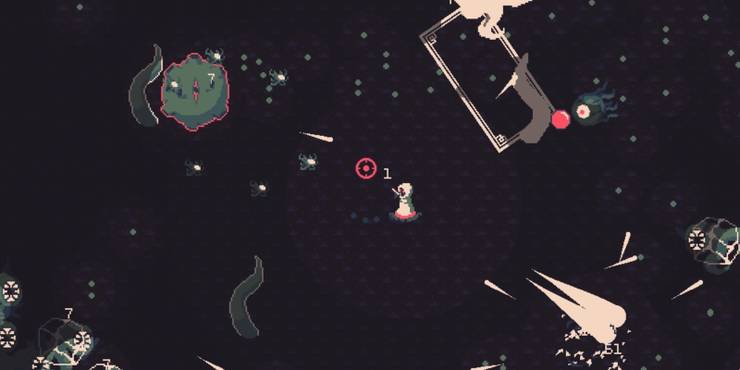 As an elder god should, Hastur calls tentacles onto the battlefield that hit close enemies for 30 points every so often. All of her upgrades are about making her tentacles better, either by making them appear more often, attack more often, or do more damage.
Since you and the enemies can't connect with the tentacles, they're basically just there to deal damage for free, so you should fight near them so they can hit enemies coming at you. They don't count as summons, just like Lilith's Spirits, but they still gain from Summon Speed and Summon Damage boosts.
Raven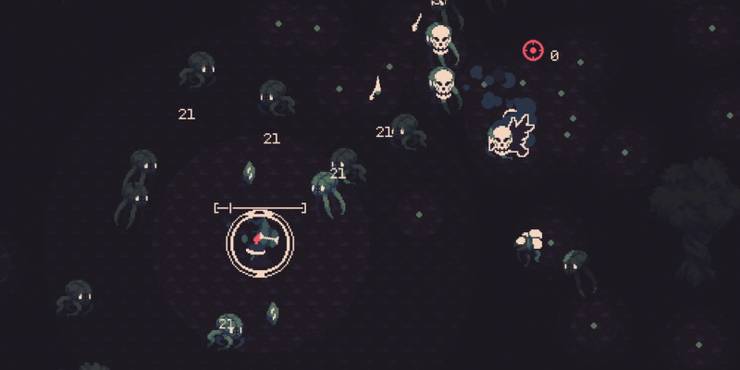 After a short delay, Raven's crow friend gives foes the Curse status effect, which does 200 percent of your bullet damage. This means that if you have powerful weapons like the Revolver, Crossbow, and especially the Grenade Launcher, you can kill enemies quickly and easily in the first few minutes of a run.
She is naturally good at the Dark Arts tree, and when you improve her, your Curse damage will go to new heights.
Diamond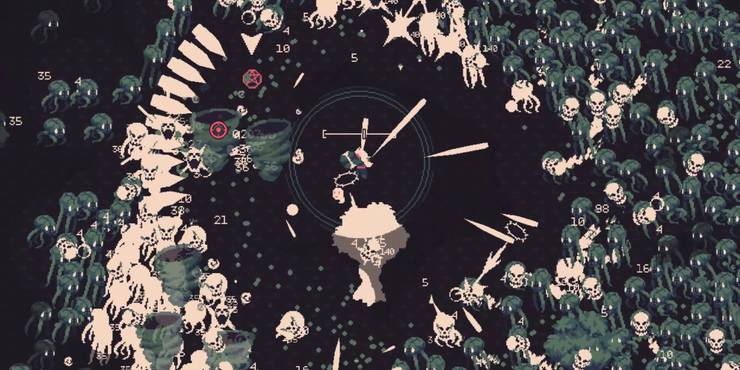 Diamond, like her nickname, is very hard to break. Other characters only have three or four life points, but she has seven. This is her only ability, since other characters only have three or four.
Even though it's not flashy, having so much life is a huge help for defense. It lets you take a lot more hits, and it's also a great weapon. If you go down the Holy Arts tree, your Holy Might ability can do a lot of damage, but only if you stay fit.
When you heal or get hit, her upgrades can give you big boosts to your stats that add up over time. She is a good fit for the Spacebar Clicker rune, which gives her the same amount of health as other characters in exchange for a power boost. She has even more health to heal back to than the others.
Yuki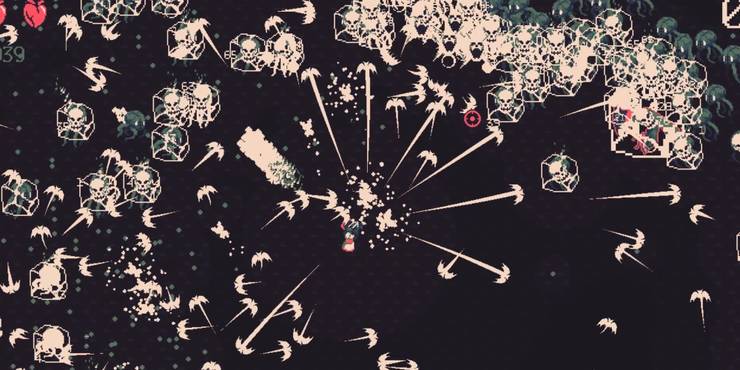 Ice is great. It's a strong defense because enemies can't get close to it. You can also do a lot of damage to enemies who are frozen if you get a few upgrades. The Cryomancy tree is already strong, but Yuki's unique upgrades let you fill the battlefield with the broken bodies of your enemies.
Her ability is pretty good. Every six shots, she sends out a butterfly that slowly flutters in a straight line, freezing enemies or hurting them based on your Bullet Damage value if they are already frozen. But it really shines once you know a little bit about Cryomancy. But once you're set up, you're pretty hard to beat.