Since its introduction into the free-to-play genre of video games, King's Raid has progressed to become one of the most well-liked traditional side-scrolling role-playing games (RPGs) in the world. In its initial two years of existence, the game had a modest audience of 10,000 players. However, in only one year, that audience has risen to over 5 million players. With that out of the way, if you are one of those gamers who are now hooked up with this game and are seeking for a small guide for the game's characters, then you have arrived at the proper spot.
The following is a ranking of the characters in King's Raid that we were able to compile using information from a variety of player communities. We made the difficult decision to narrow the list down to only five of the most powerful characters from each class because there are so many playable characters in the game. In addition, we have developed a list of the greatest characters overall to assist you in building your team. In light of this, please refer to the following list for further information.
King's Raid Character Tier List by Class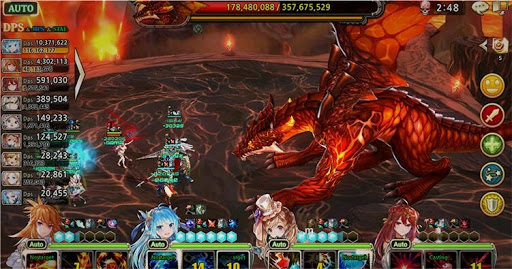 KNIGHTS
Tanks are another name for Knights when playing King's Raid. This indicates that these characters have a high hit point total and a strong attack. The knights listed here are among the very finest in the game.
Tier SS – Clause, Loman, Glenwys, Neraxis
Tier S – Jane, Philop,
Tier A – Aselica, Sonia
Tier B – Ricardo, Demia, Dosarta, Morrah, Demia
WARRIORS
Warriors, like knights, have a respectable amount of hit points and frequently come with their own special powers that may have a significant impact on a whole army.
Tier SS – Gau
Tier S – Theo, Viska
Tier A – Priscilla, Chase, Naila, Seria
Tier B – Scarlet,  Kasel
ASSASSINS
In King's Raid, assassins function according to the same model as they do in other games, doing a lot of damage while having very little health. Characters with the abilities of assassins are also known for their agility, which is appropriate given their inherent weakness.
Tier SS – Erze
Tier S – Ezekiel, Epis, Mirianne
Tier A – Gladi, Laudia, Nia, Reina, Tanya
Tier B – Roi, Fluss
ARCHERS
Archers are able to do damage from a greater distance than other classes. These characters are fantastic for both attacking and defensive manoeuvres, and you should use them whenever possible.
Tier SS- Zafir, Requina
Tier S – Luna
Tier A – Dimael, Selene, Shamilla, Arch
Tier B – Yanne
MECHANICS
Mechanics, much like Archers, have the ability to launch assaults from a distance. Their support abilities, which may improve the performance of the entire squad, are what set them apart from archers.
Tier SS – Miruru
Tier S – Annette, Chrisha, Lakrak
Tier A – Kara, Oddy
Tier B – Crow, Rodina
Tier C – Mitra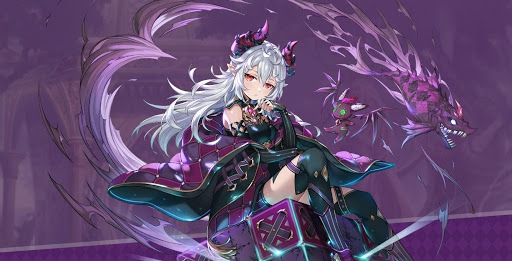 WIZARDS
Long-range assaults are also within the capabilities of wizards. However, rather of using missiles and other contraptions, these characters rely on the power of magic to accomplish their goals, as the categorization indicates.
Tier SS – Cleo, Artemia
Tier S – Maria, Nyx
Tier A – Aisha, Esker, Lilia, Lorraine, Ophelia, Pavel
Tier B – Lewisia, Veronica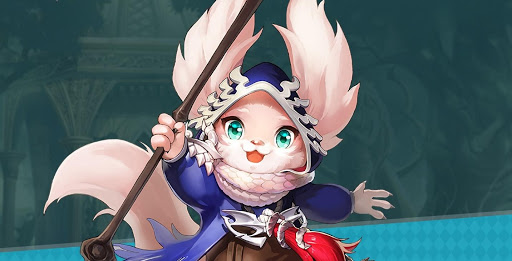 PRIESTS
Priests are support characters whose primary roles include healing and buffing other players' characters. These characters are especially susceptible to being attacked.
Tier SS – Rephy
Tier S – Frey, Juno, Laias, Mediana
Tier A – Kaulah, Lavril, Shea
Tier B – Cassandra, May
Tier C – Baudouin, Leo
Please be aware that tier lists are not official and are subject to change rather often in the event that the game receives changes that affect its overall balance. The order of the items on the list is totally determined by our previous experiences while playing the game.
King's Raid Character Tier List for PVP & PVE
In this section, we will discuss the top characters that, according to the most recent iteration of the game, you need to have on your team in order to be successful. As was previously indicated, the list could be subject to alteration in the event that the game's character balancing is ever updated. In addition, we are only going to include three to four characters on each level of this list so that we can offer you with a more specific analysis of the characters.
PVE Character Tier List
PvE characters are for battling the game's AI. In other words, these characters are great for quests and story missions.
Tier SS – Cleo, Artemia, Neraxis
Tier S – Mirianne, Jane, Maria, Miruru
Tier A – Pavel, Arch, Priscilla, Ezekiel
Tier B – Nia, Tanya, Esker, Lavril
Tier C – Morrah, Cassandra, Roi, Veronica
Tier D – Lewisia, Mitra, Fluss, Crow
PVP Character Tier List
PvE characters are used to do battle against the computer-controlled AI in the game. To put it another way, quests and story objectives will benefit greatly from the inclusion of these people.
Tier SS – Loman, Mirianne, Pavel, Leo
Tier S- Ricardo, Dimael, Fluss, Lucias
Tier A – Priscilla, Lakrak, Lilia, Tanya
Tier B – Phillop, Seria, Luna, Kara
Tier C – Viska, Crow, Frey, Neraxis
Tier D – Theo, Lavril, Clause, Esker
Player versus Player, sometimes known as PVP characters, are fantastic for engaging in real-time, multiplayer conflicts with other players. The following characters will come in handy for you in the event that you ever choose to compete against other players in the game.
The difference that exists between the various tiers is wholly determined by the situation or the gameplay mode in which you want to employ the character. Additionally, the efficacy of each character will be heavily influenced by the tactics and strategies that you choose to employ. To that end, if you have a character in mind or a tier list of your own, you are more than welcome to compare it with the ones that have been shown above.