We've put together a list of the best hunting games that have ever been made.
People have been hunting since the beginning of time. We have gone into the wild places of the world to hunt for food or for fun, with the goal of coming back with a fresh kill and an exciting story. Artemis, Mixcoatl, and Nimrod, to name a few of our best-known gods and myths, are all skilled hunters. The hunt is a great idea for a computer game because it is full of legends and exciting things to do.
We've put together a list of the best hunting games that have ever been made. From simple point-and-shoot games to ultra-realistic simulations to modern myths of great prey, these games have everything you could want from a hunting experience without having to get up at 4 a.m.
Carnivores: Dinosaur Hunter (2010)
When hunting games want to show how realistic they are, they often show how different animals react to the hunter's actions. The player will have to watch, hide, chase, or even fight back, depending on how the animals' fight-or-flight instincts work. This is how a lot of hunting games work. Dinosaurs are something that most hunting games don't have.
Dinosaur Hunter is an updated version of Carnivores from 1998. It lets the player test their hunting skills against some of the most powerful animals to ever walk the Earth. From fast-moving velociraptors and stegosaurs to the fierce Tyrannosaurus Rex, each mark in the game requires you to use a different strategy. In the last ten years, the series has had a number of reboots and remasters, but none of them have been as good as the 2010 version.
Big Buck Hunter Reloaded (2020)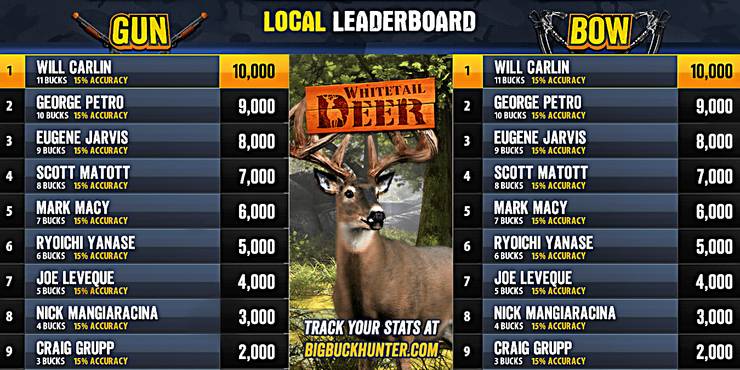 Big Buck Hunter is a game that is often found in arcades. It is meant to be quick, easy, and fun to play again and again. Each hunt takes place in a beautiful setting with a variety of animals to kill with the game's gun accessory. As soon as the animals see you, they all run away. Even though it isn't meant to be real, Big Buck Hunter shows how tense it is right before and after the shot.
There is also some cute silliness in the game, especially in the minigames. The most current version, Big Buck Hunter Reloaded, has the best graphics so far and, of all things, a zombie mode and a port of the Terminator: Salvation arcade game. Even though it's silly, it's still a lot of fun.
Hunting Unlimited 2010 (2009)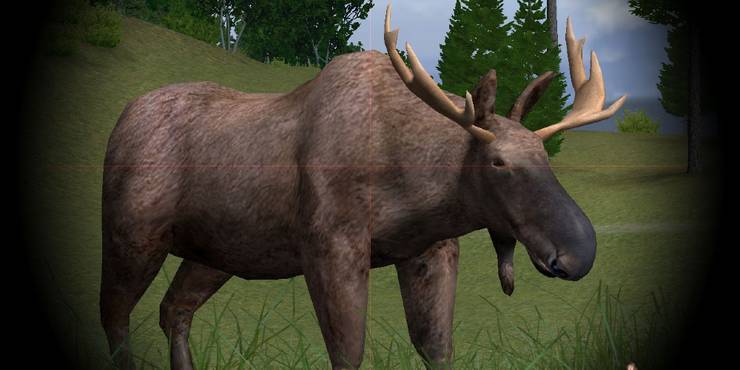 Even though there have been other Hunting Unlimited books since then, we think that the 2010 version is the best. It gives the player access to dozens of guns and tools and has a target range where they can try them out. It also has over a hundred missions with set goals and free roaming.
Best of all, unlike most other hunting games, Hunting Unlimited 2010 comes with the series' mission editor, which lets players make their own unique hunts and share them with other players. Since it's an older game, it's also pretty cheap on Steam, which is a steal considering it's one of the best hunting games for PC.
Hunt: Showdown (2019)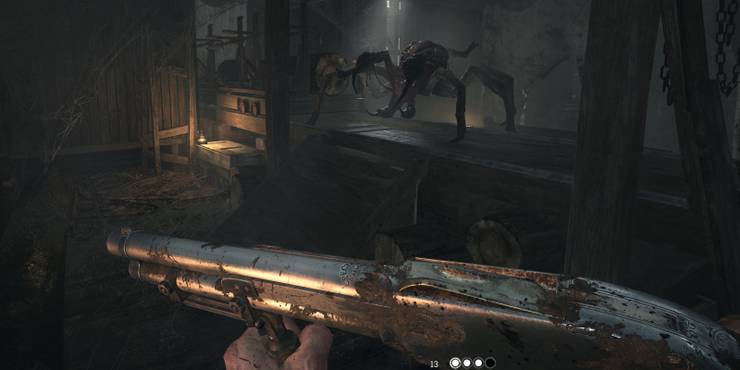 Hunt: Showdown is a grim and dark PvPvE game where teams of hunters face off against mysterious forces in the Louisiana Bayou. To win, your team must find the target monster and kill it before any of the other teams. But there are more than one monster in the woods, so if you make a mistake, your hunt could end quickly.
In the real world, hunting has become mostly a social sport, so a team-based hunting game makes a lot of sense. The game isn't about realism or immersion, but having teams race to kill a boss first is a cool idea, and the tracking feature only adds to the stress. Also, who wouldn't want to get in touch with their inner Van Helsing?
Duck Hunt (1984)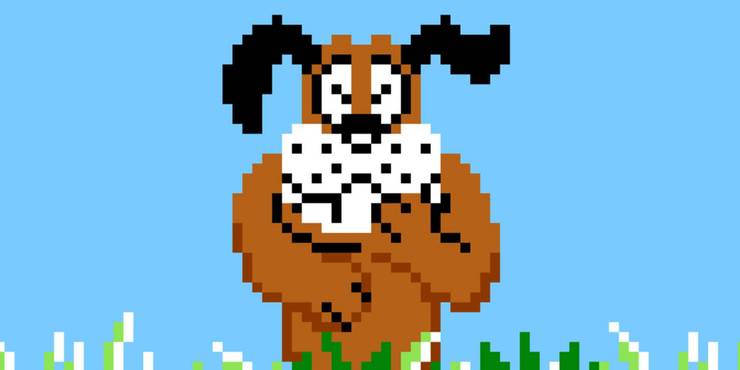 This shooter with a single screen is a true classic. Duck Hunt, which might be the most famous hunting game in the world, was one of the few games that used the NES Zapper. Even today, anyone who played it on the original hardware can still hear the trigger go "sh-ching" and probably has a strong dislike for the game's jerk of a hunting dog.
Duck Hunt is probably the easiest game on this list. It is a classic of old-school games. It came with the NES and was on the same cartridge as the Super Mario Brothers game. Its legacy goes on in Super Smash Bros. Ultimate, where the animals from the game work together as a playable fighter.
Bigfoot (2017) and Folklore Hunter (2020)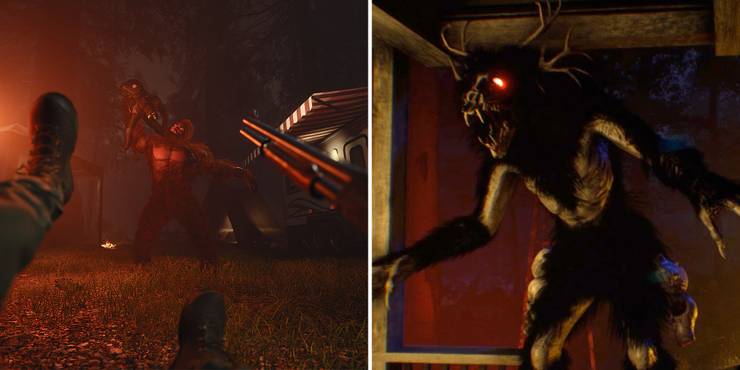 Two ways to get early access to a game share this spot. Both Bigfoot and Folklore Hunter send you (and your friends, if you want) on a hunt for a mysterious creature, the sasquatch in the case of Bigfoot and the Wendigo in the case of Folklore Hunter. Each monster is strong and smart, and they don't like it when people come into their area. You can't beat the monster in a straight-up fight, so you'll have to find it, study its habits, and finally lure it into a place where you can kill it.
Both games are scary because you never really know if you are the hunter or the target. When the target shows up, people usually try to do enough damage to scare it away and maybe hurt it for future fights, or they run for their lives. These hunting games are the first of an exciting new subgenre, and we can't wait to see where they go next.
Hunting Simulator 2 (2020)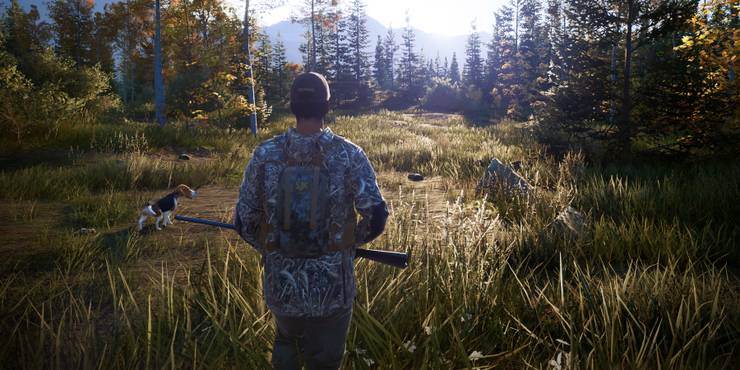 Hunting Simulator 2 is a good option for players who want realism in their hunting games. It will have you choose the right weapons for the job as you track down dozens of animals in three beautiful settings. To be successful, you'll need to use real-world hunting skills and gear, such as guns and outfits.
The best part about Hunting Simulator 2 is that your character gets a dog to go hunting with. Choosing the right breed for the job is part of the game's strategy, and you'll use your companion just as much as your guns to find, chase down, and collect prey. And yes, you can pet them, too. Not the guns, but the dogs.
Depth Hunter 2: Deep Dive (2014)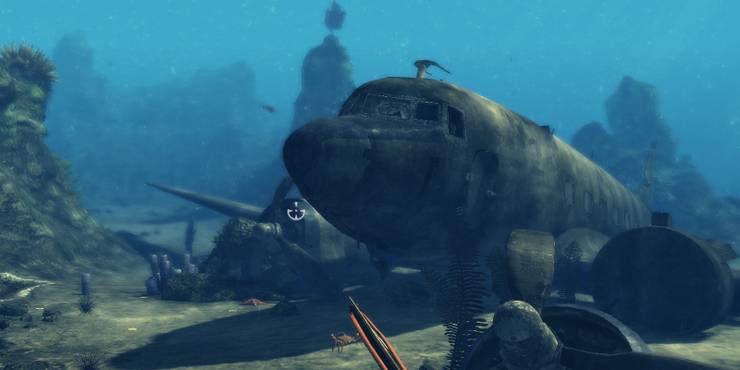 Depth Hunter 2 is a spearfishing simulator with a lot of underwater areas to explore. Underwater hunting brings new challenges to the game, such as three-dimensional surroundings and the need to keep an eye on your oxygen level. The game is meant to simulate spearfishing, not SCUBA, so it's important to learn how to time your dives and make sure your character doesn't get too tired.
The game also lets you take pictures and find lost items. Together with the three huge settings from different parts of the world, this gives Depth Hunter 2 more ways to play and something for anyone who wants to explore the deep.
Cabela's North American Adventures (2010)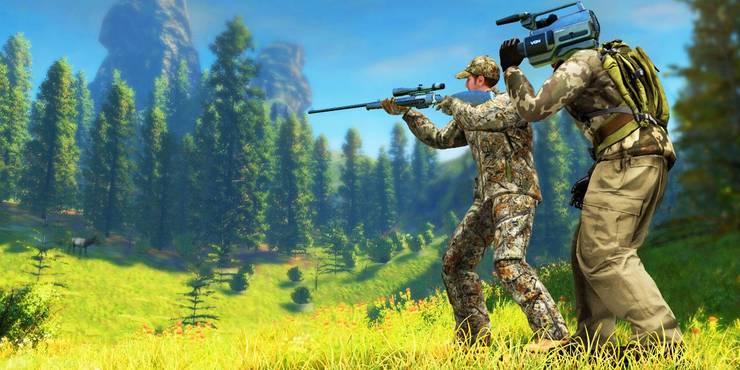 Over the years, Cabela's has made a lot of hunting games, but North American Adventures stands out because it is different from the others. This time, your shooter for big game is with a cameraman. The two of them are making a reality show, and it's your job to not only catch your prey but also do it in a way that gives the cameraman what he needs to make the show a hit.
The unique combination of hunting and photography makes North American Adventures our top pick from Cabela's wide range of games.
Monster Hunter Rise (2022)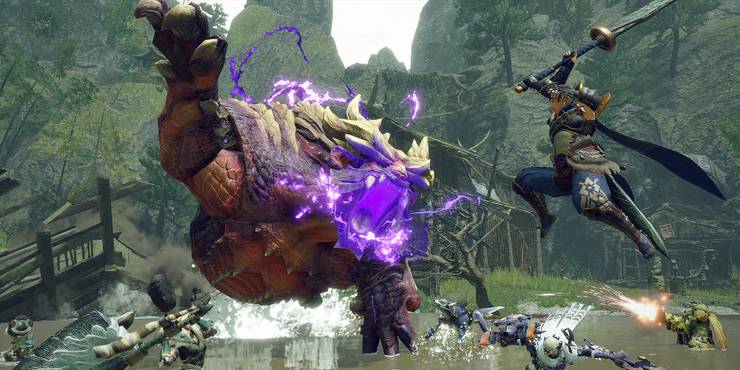 Monster Hunter, a series of games by Capcom, has a cult following that grows stronger with each new game. This game takes the series' trademark big boss fights and focus on working together with other people to a new level, and fans have already fallen in love with the new characters. It's almost a given that the game is beautiful, but don't let yourself get too sidetracked or you might miss a dodge roll.
Penalty Kick Online game takes place in a fantasy world, so it's up to the player to come up with new creatures to hunt. The action-based gameplay is different from other hunting games, but it still requires skill and attention.
theHunter: Call of the Wild (2017)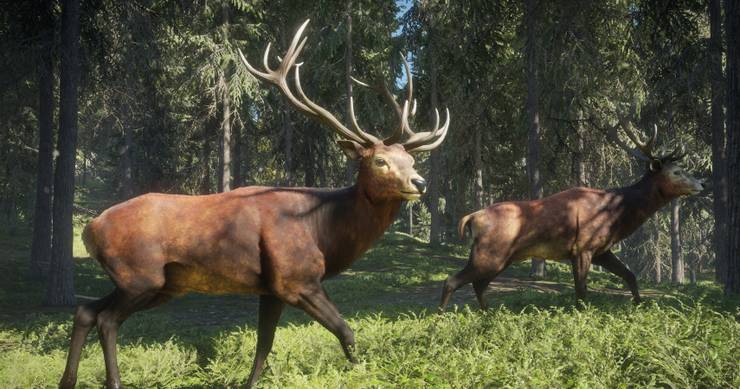 There is no better game on the market right now than theHunter: Call of the Wild for people who really like hunting in the real world. Its huge, realistic settings are a feast for the eyes, and you won't be able to explore them all. Almost every animal is different, so it's up to the player behind the scope to decide which animal will give the best prize. Every step your character takes will make leaves crunch and sticks snap, which could let the animals know you're there. The game even has a way to give each animal its own set of horns. Expansive Worlds did try to think of everything.
Best of all, this highly immersive PC game keeps getting new content, both for free and for a fee. Call of the Wild is always getting new places, animals, vehicles, weapons, and hunting dogs. This makes it a live, growing game.
Way Of The Hunter (2022)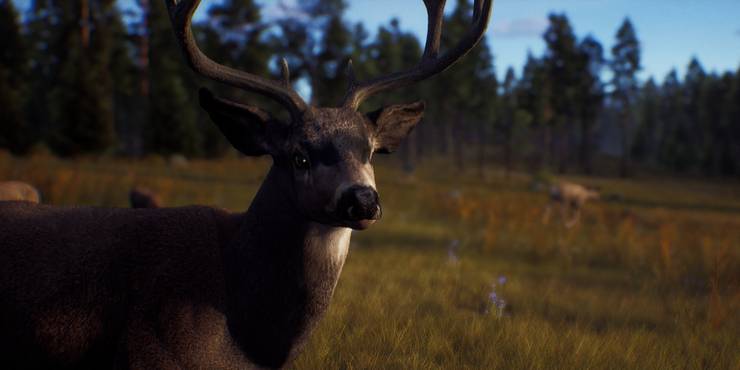 Way Of The Hunter plays a lot like theHunter, so much so that the top spot on this list could easily be a tie between the two. But while theHunter is incredibly realistic, Way Of The Hunter is a bit more focused on fun and ease of use while still being a top-notch hunting simulator.Animals are a little more common, and people who have never gone hunting before will find it easier to learn how to do things like choose the right gun for the animal they want to catch.
Way of the Hunter is in first place because it has a story that is surprisingly interesting and puts a lot of emphasis on hunting in an ethical way. The game also takes into account how hunting affects the local gene pool. Killing weaker animals makes for better prizes in the future, but killing the healthiest animals first means there won't be many to choose from in the future.